Babywearing is a practice that has been around for centuries and involves carrying your baby in a wrap, sling or other form of carrier. Not only are they for keeping your babies nice and close but they also can make life a lot easier for parents who need their hands free, but still need or want to carry their baby. Finding a safe carrier for your baby that is also comfortable for the person wearing it, as well as serves the purpose you are hoping for, can be a challenge. With so many brands and styles on the market it can make decision-making feel overwhelming. To help you out, here are 10 of the best carriers and wraps on the market, offering many different styles to suit your needs!
10. Infantino Flip 4-in-1 Convertible Carrier
If you are looking for an inexpensive and simple carrier for your baby, this is the one for you. It's definitely one of the cheaper ones on the market but will serve it's purpose. It offers 4 ways to carry your baby from 8-32lbs, lightweight and breathable material and easy to use straps and buckles.
The carrier is very easy to toss into the washing machine which is great for any baby messes that may occur. The adjustable straps also make this work for moms and dads of all body types, which is great if you will not be the only one wearing your baby. For the price you really can't go wrong when looking for a basic carrier to use when out and about or when trying to get things done at home.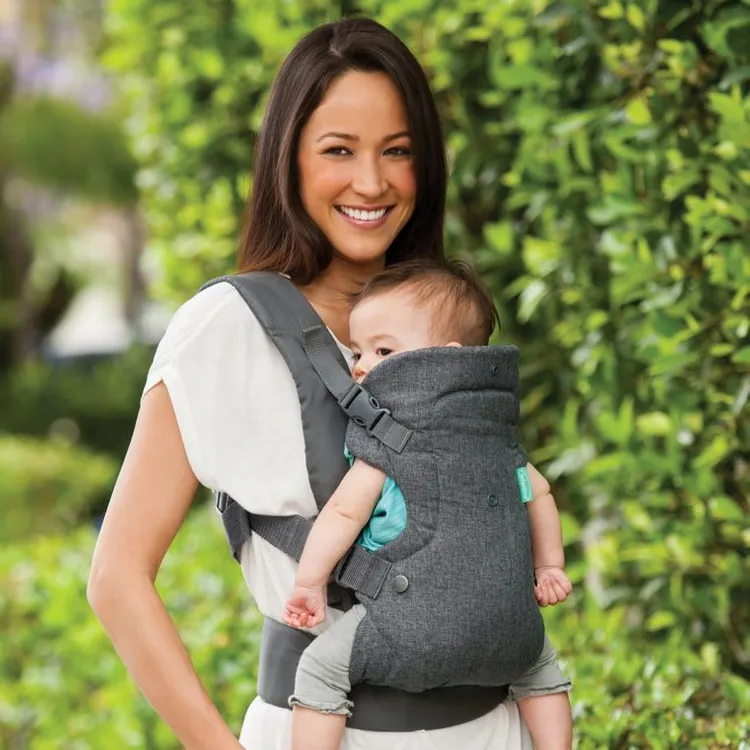 Buy on Amazon: Infantino Flip 4-in-1 Convertible Carrier
9. Ring Sling
Ring Slings are a practical and great option for wearing your little one from newborn to toddler. Ring Slings are a one shoulder carry with the rings sewn on one end with a long piece of fabric. They allow for upright tummy to tummy carry with a newborn and hip carry with an older child and are easy to nurse in. Because it is adjustable the sling can be used for any size parent!
Suitable for babies 7-35lbs, the sling can grow with your child. There are many options when buying a ring sling. This one on amazon is made with bamboo and linen offering a lightweight and cozy wrap. For my first baby I was able to buy local from a mom who made them from a variety of beautiful fabric choices.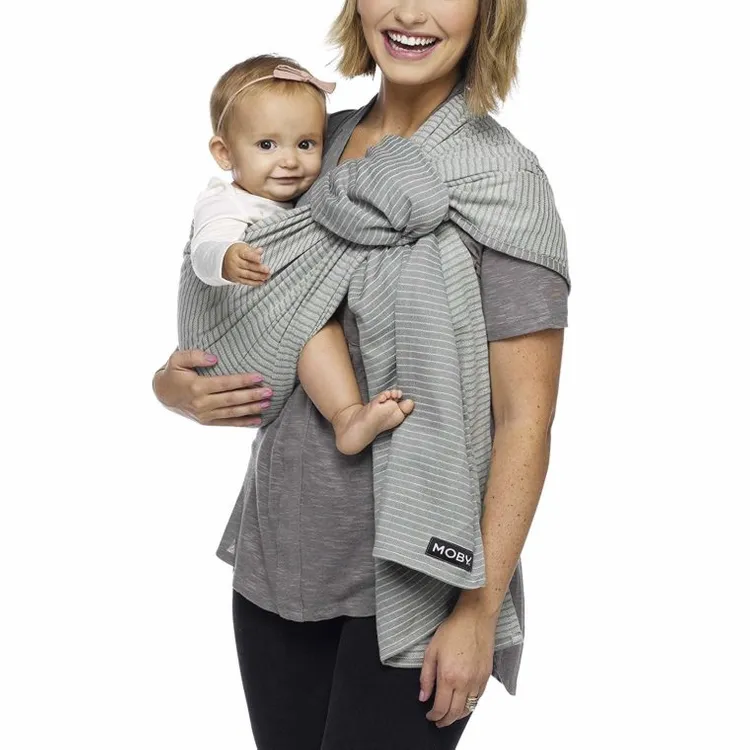 Buy on Amazon: Ring Sling
8. líllébaby Six-Position, 360 Ergonomic Carrier
A great option for newborns and infants, this carrier is supportive and lightweight, as well as completely ergonomic for both parent and little one. A nice thing is that, unlike some other carriers, no infant insert is required. It allows for six carrying positions and can be used up until 45 lbs, making it a great carrier to grow with your baby.
Made of 100% cotton and breathable mesh, it allows for maximum air circulation and temperature control. Machine washable allows you to wash it when needed with minimal fuss. It gives an option to wear the straps crossed or backpack style giving parents more options for comfort and support. The dual adjustable straps allow for easier breastfeeding as well.
Buy on Amazon: líllébaby Six-Position, 360 Ergonomic Carrier
7. Boba 4G Carrier
Ideal for babies and toddlers, the Boba Carrier comes with an integrated infant insert, meaning no extra purchases necessary and may be used well into toddlerhood. The carrier allows for both front and back carry options and has multiple adjustments so you can get a perfect fit for all sizes.
It's easy to put on and off and to put baby in and it's quick to adjust in order to breastfeed baby while in it. However keep in mind it cannot be machine washed, so needs to be cleaned by hand. It contains multiple pockets so you can easily store phones and other must haves in it which is great if heading out for a walk.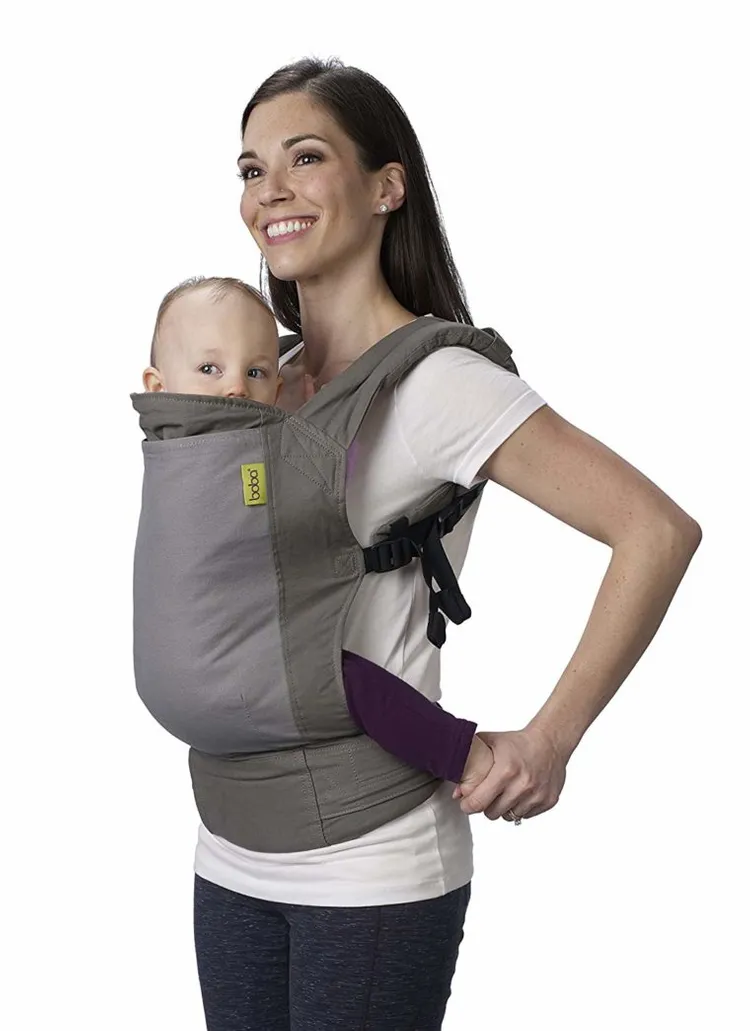 Buy on Amazon: Boba 4G Carrier
6. Baby Tula
The Baby Tula comes with many great features. It's easily adjustable to fit all wearers, 100% cotton allows for breathability and comfort, it's machine washable and allows for multiple ergonomic carry positions. It also comes in a variety of beautiful prints.
It can carry babies 15-45 pounds or, like other carriers, you can purchase an infant insert to use with a newborn starting at 7lbs. It allows you to go easily from carrying your infant with the insert to switching over to carrying your toddler.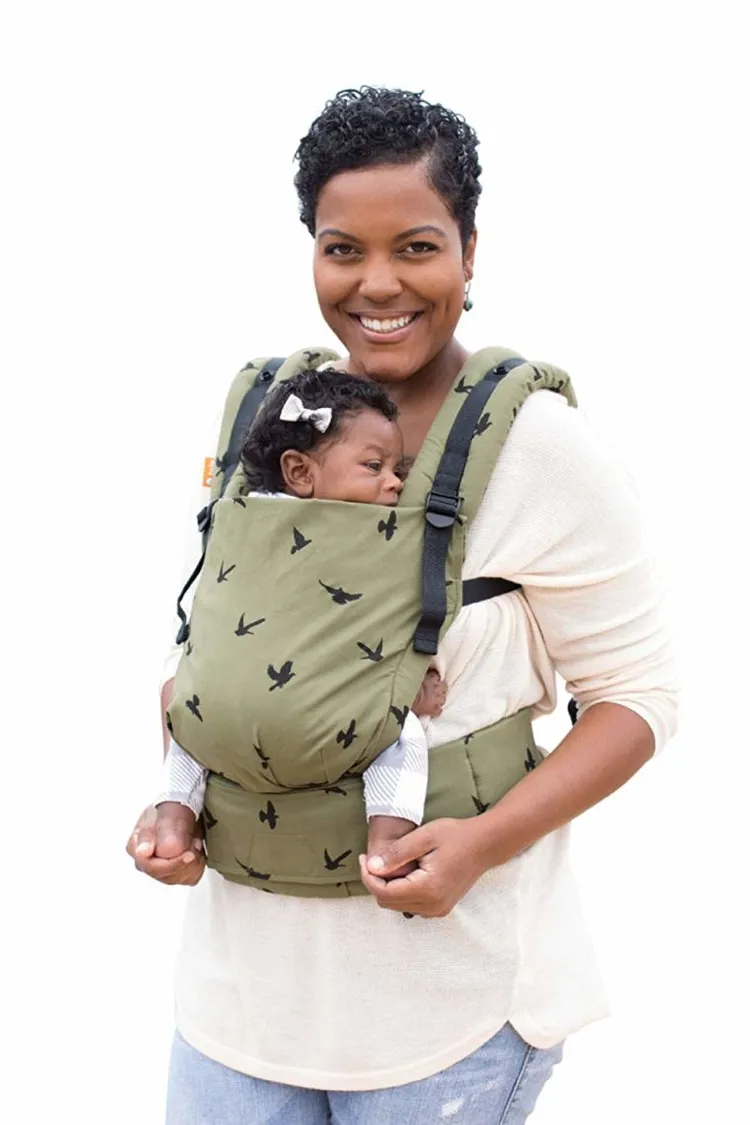 Buy on Amazon: Baby Tula
5. Solly Baby Wrap
The Solly Baby Wrap is designed for the first year or up to 25lbs but is mostly used during the first 9 months. It's lightweight, breathable and easy to use and made from sustainable fabric sourced from the pulp of Austrian beechwood trees (sounds amazing!). The lightweight fabric makes it ideal for baby wearing in the hot summer months.
What makes this wrap awesome is that it was designed by a mom in her living room so you know it's designed based on experience. The Solly is easy to breastfeed in and is great helping baby feel secure and comfy to go right to sleep. And you will not be disappointed in all the stylish design choices! Just keep in mind that your baby will outgrow it most likely before age 1, so you may need to have a next stage option.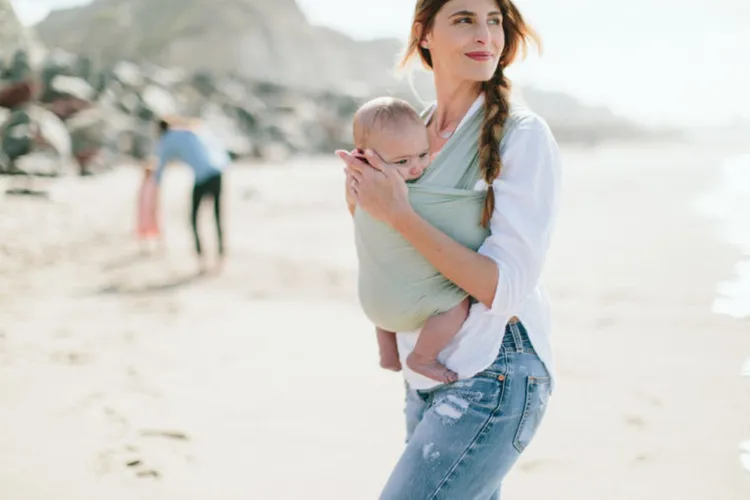 4. Moby Wrap
The Moby Wrap is made from soft, stretchy and durable 100% cotton that is less bulky than other baby carriers allowing parent to keep baby secure and close. Designed for babies 8-35lbs the long piece of fabric means that the wrap will easily grow with baby, as well as fit all size of parents. It also can be used in many different carrying styles.
The thick fabric is great in the colder months and helps to securely keep the baby warm and snug. However, because of the long thick fabric some people prefer the Solly Wrap for it's lightweight fabric during the summer months. Nevertheless, the Moby continues to be a favorite among moms for keeping babies close and for nursing.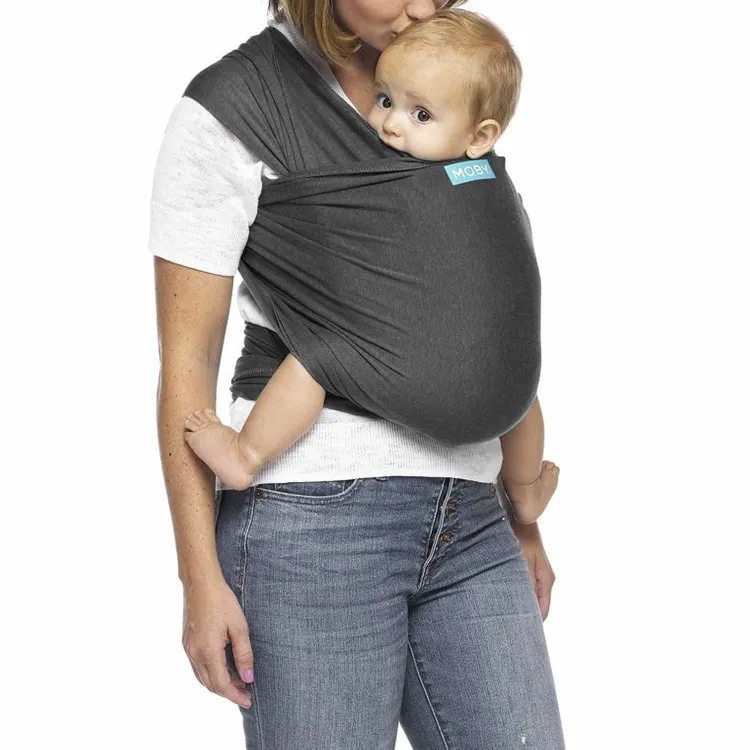 Buy on Amazon: Moby Wrap
3. Beco Gemini Performance
This soft structured carrier is versatile with four different carry options. It's also ergonomically designed to be comfortable for both you and baby. Made to support your little one from newborn to toddler (7-35lbs) it will grow with your baby so you can get lots of use out of it.
The Beco is light and breathable yet durable. The bonus that comes with the Beco Gemini is that it has a lifetime guarantee! So if at any point it doesn't meet your expectations you can send it back for a full refund.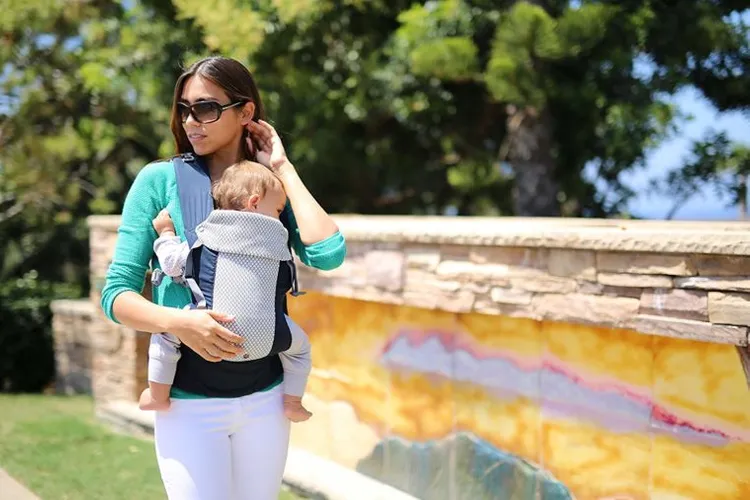 Buy on Amazon: Beco Gemini Performance
2. Deuter Kid Comfort 1
If you are looking for something larger for those long hikes in the mountains The Deuter Kid Comfort 1 is rated as one of the best hiking backpack carriers. It easily adjusts to the exact length of the wearer's back, which is perfect for when you want to quickly swap the pack from mom to dad while keeping the child in the carrier.
Ergonomic shoulder straps help relieve neck strain and the soft padded 5-point safety harness adjusts to the child's size and height. A wide kickstand makes it easy to set pack down and keep it stable. It can be used with a child up to 48.5 lbs so will last a long time! Those who love the great outdoors will definitely not be disappointed with this carrier.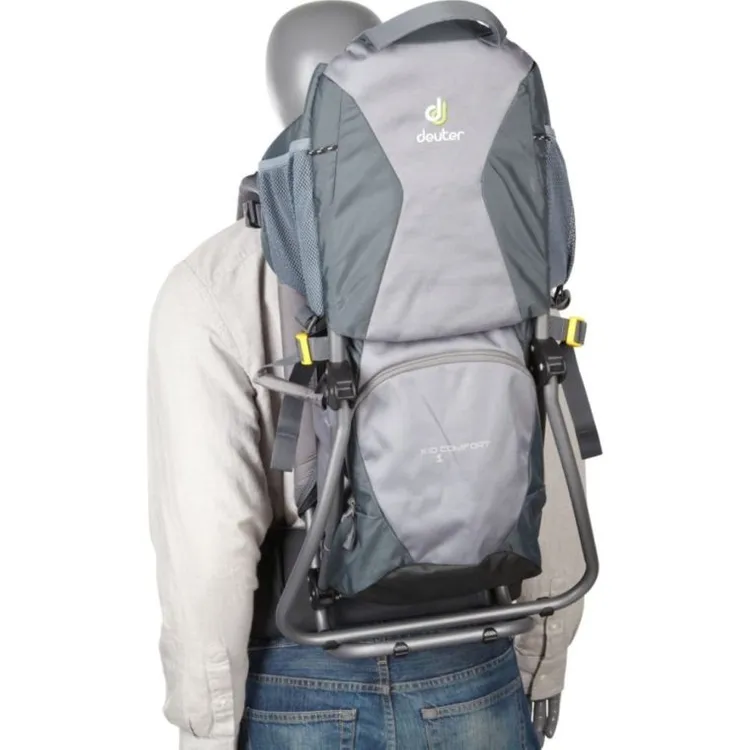 Buy on Amazon: Deuter Kid Comfort 1
1. Ergobaby 360
With its structured bucket seat, the Ergobaby 360 carrier keeps baby ergonomically seated in all carrying positions. The wide padded waistband ensures maximum comfort by providing you with the support you need to maintain a healthy posture preventing lower back pain. The 360 carrier is designed to fit all types of parents and easily adjusts to fit multiple wearers from small frames to larger frames.
The 360 carrier is also adjustable to your growing baby from 7lbs to 33lbs. However, it's important to keep in mind that to use for an infant (0-4 months) you need to purchase the infant insert separately. If you are wanting to nurse on the go you can adjust the shoulder straps and nurse with baby in the carrier making it a great fit for nursing moms.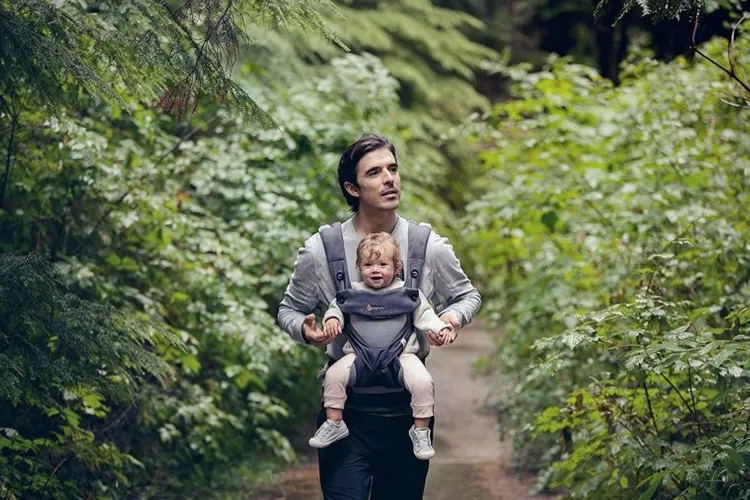 Buy on Amazon: Ergobaby 360
Note: Childhood is a participant in the Amazon Services LLC Associates Program, an affiliate advertising program designed to provide a means for sites to earn advertising fees by advertising and linking to Amazon.com