Chicago, Illinois is well known for its incredible architecture and its cultural offerings, making it a popular U.S. city destination for many travellers. Young or old, the windy city boasts a variety of attractions making it a great place to take the entire family.
Whether you're looking for cool parks or educational museums, there's no shortage of amazing things to see and do in Chicago with your family.
Here is a list of the top 25 things to see and do in Chicago with kids!
29. Maggie Daley Park
An absolutely beautiful (and super cool I must say), park for you and the family to visit is the Maggie Daley Park! This beautiful Chicago park is located in the Loop and has recently been revamped to be more kid-focused. It now features Chicago's only outdoor climbing park, as well as mini golf, tennis courts, an animal themed 'Watering Hole' (splash pad), enchanted forest, picnic groves, wave lawn, an array of slides, and a path-like 'skating ribbon' that is open during the winter months.
I highly encourage you to check out this park online — it is quite spectacular! Both parents and children will have an absolute blast playing here! It also features a 3-acre play garden inspired by Alice and Wonderland and Charlie and the Chocolate Factory — perfect for capturing the imagination of children and providing opportunities for fun, adventure, and exploration for children of all ages! An absolute must-visit family attraction!
Official Website: Maggie Daley Park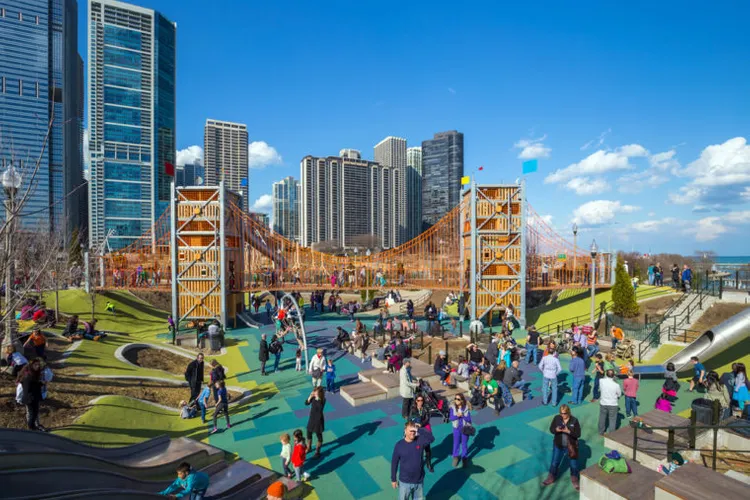 28. Kohl Children's Museum
Located just 30 minutes outside of the Loop, the Kohl Children's Museum is certainly worth the short trip. It has 17 permanent exhibits that will surely get your little ones creativity and imagination firing. Children can explore scientific properties of water, everyday functions, and imaginative uses of water at the Water Works exhibition. At the Cooperation Station exhibit, little ones can learn about teamwork and how working together can make things easier! Adventures in Art is another really cute exhibit where children are encouraged to explore their creative side through self-guided tours.
The museum also features a selection of temporary exhibits that are designed and developed by early childhood education experts, design professionals, and exhibit fabricators. They offer unique content and feature a variety of hands-on activities that will foster the education of your little ones! There are so many wonderful, kid-friendly exhibits — you should definitely check out their website for all the details and a list of their current exhibits!
Official Website: Kohl Children's Museum
27. 606 Trail
The 606 Trail was a decade in the making and is one of the most exciting parks that has opened in recent years. In the 1990's when train traffic slowed on the Bloomingdale Line, attentions were turned to how the train line might be used to increase much-needed green space. In 2003, the City's Department of Planning and Development began holding public meetings to gather input and discuss the potential project. After the numerous meetings discussing the park, the trail system's design, function, aesthetics and event spaces, the unveiling of the final design plans and overarching project name of the '606 Trail' occurred in June of 2013.
The 606 brings together art, history, design, trails for bikers, runners and walkers, event spaces, alternative transportation avenues, and the much-needed green space for Chicago residents in the area! It is not only a popular spot among locals, but visitors to the city will enjoy the opportunity to visit this unique park, too.
Official Website: The 606 Trail
26. Centennial Wheel at The Navy Pier
The Navy Pier is a great place to take a family stroll. As the world's largest public pier, it is a top-attended leisure destination for many. Sample some classic boardwalk eats and take a spin on the iconic Centennial Ferris Wheel — which is a treasured piece of Chicago's cultural history.
The ferris wheel is 200 feet high and offers spectacular 360 degree views of the city and Lake Michigan. It features enclosed gondolas, making it accessible for patrons no matter the season. This is sure to be a family favorite destination on your trip to the windy city!
Official Website: The Navy Pier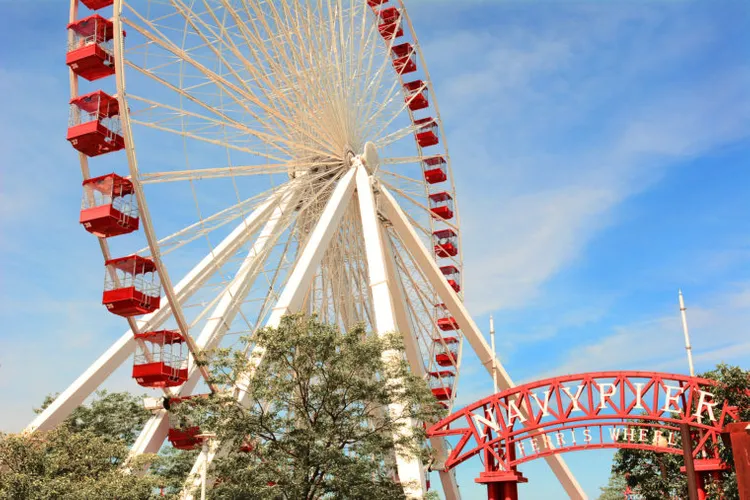 25. Chicago Riverwalk
The Chicago Riverwalk is an open pedestrian waterfront located in downtown Chicago on the south bank of the Chicago river. It stretches nearly 1 ½ miles from the western end of the Loop to Lake Michigan. Often called the city's 'Second Lakefront', the Riverwalk boasts restaurants, park-seating and boat rentals, amongst many other activities.
The Riverwalk also features educational programming and pop-up 'PlayCubes'. The result of a collaborative effort with the Design Museum Foundation, these PlayCubes were created by a group of individuals who stress the importance of play in childhood development. Little ones will have an absolute blast playing on these extraordinary playscapes that are free and open to the public!
Official Website: Chicago Riverwalk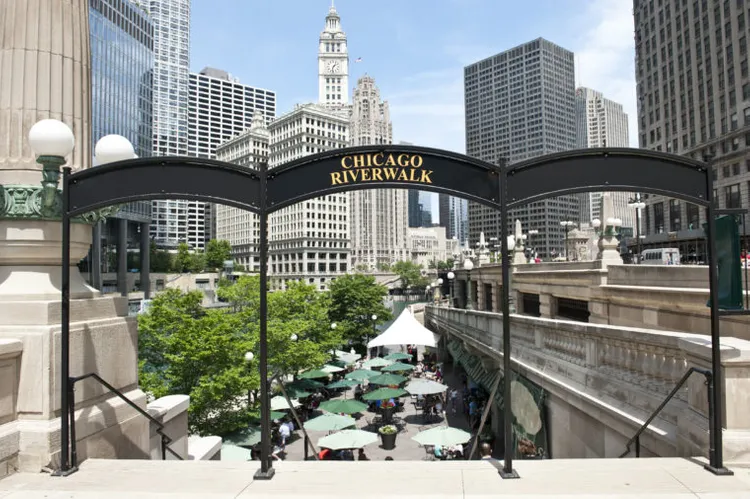 24. Chicago Children's Museum
Amid the restaurants and shops on the Navy Pier is the Chicago Children's Museum. This Navy Pier outpost will certainly spark your child's imagination as they play archaeologist at the Dinosaur Expedition and explore a real fossil pit and dig for real dinosaur remains, or visit the Tinkering Lab where they can tinker with real (age appropriate) tools and materials to innovate, explore and just get creative!
Children can also get creative through a variety of visual and performing arts activities held in spaces throughout the museum. Led by trained art educators and visual artists, kids can paint, sew, sketch, move, sing and just really express themselves creatively! There are many other fun activities for children — too many to list — so I encourage you to visit their website to best plan your visit to this wonderful Children's Museum when you visit Chicago!
Official Website: Chicago Children's Museum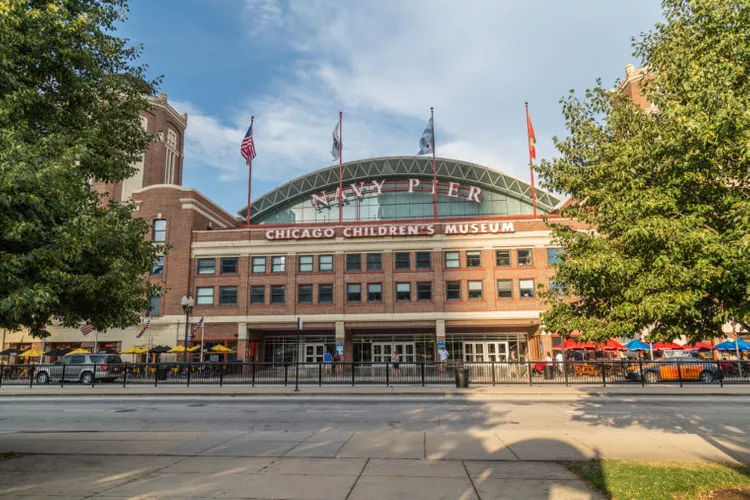 23. Chicago Botanic Garden
Located in Glencoe, the Chicago Botanic Garden is home to a total of 27 gardens on its impressive 385 acres of land. Children will have a blast running wild and exploring the grounds. They will have fun climbing hills in the Nature Play Garden, or marching over the bridges in the Japanese Garden.
If their little legs need a break, get carried away on the Grand Tram Tour. It is a 2.3 mile narrated tour that both children and adults can learn the history and science of the garden, while viewing highlights along the way! For those with tech-savvy children, the GardenGuide app can be downloaded and used during your visit. This IOS and Android friendly app features an interactive map, tour guide, event calendar, What's in Bloom, Garden plant finder, and general plant guild, among other fun and useful things.
Official Website: Chicago Botanical Garden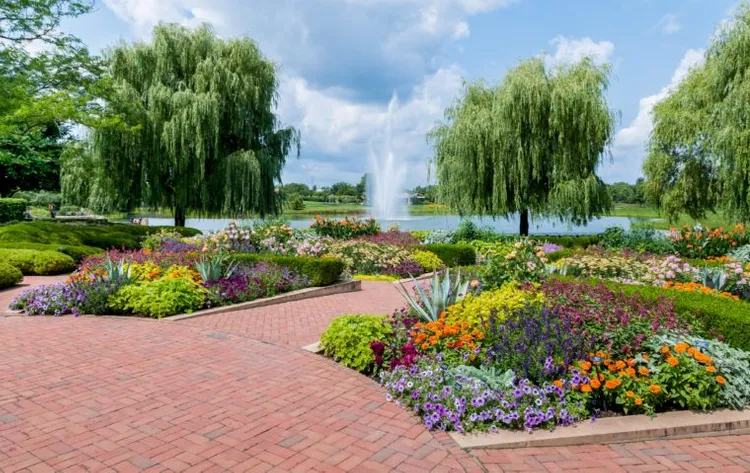 22. Chicago Pizza Tour
You will undoubtedly need to break for a bite to eat, but why not continue the learning and tour experience of the city on this family-friendly food tour that will satisfy both of your needs and wants at once! I am sure you have heard of the famous Chicago deep-dish pizza! On this 3 hour long Chicago Pizza Tour, you will get your fill of this saucy, cheesy pies from local Chicago restaurants such as Lou's Malnati's, Coalfire and Pequod's.
Your visit to Chicago wouldn't be complete without having a slice (or four) of deep-dish pizza! In between bites, you will learn a bit about the art of deep dish, what makes each restaurants deep-dish pizza unique, and how pizza became such and important part of the city of Chicago. Kids and parents will love this tour! After all, who doesn't like pizza?
Official Website: Chicago Pizza Tours
21. Chicago Cultural Center
Formerly the Chicago Public Library building, the Chicago Cultural Center can be found in the Loop neighborhood. Many people are drawn to visit every year by its beauty and the fabulous free public events, making it one of the most visited attractions in Chicago. This stunning landmark is home to two magnificent stained-glass domes, that are quite breathtaking! One of which holds the record for the world's largest stained glass dome.
Located on the south side of the building is Tiffany dome that is 38 ft in diameter and is comprised of 30,000 pieces of glass, and on the north side of the building is the 40 ft diameter dome comprised of 50,000 pieces of stained glass in an intricate Renaissance pattern. Every year, the Chicago Cultural Center presents hundreds of free international, national, regional and local artists, musicians and performers — so whatever your interests: music, dance, theater, films, lectures, art exhibitions — there are plenty of free family-friendly events to attend during your visit!
Official Website: Chicago Cultural Centre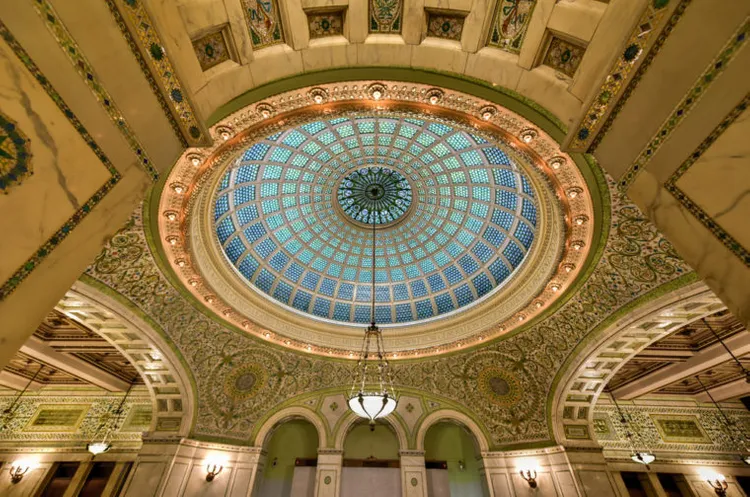 20. Garfield Park Conservatory
Free and open to the public every day all year round, is the Garfield Park Conservatory! This is one of the largest conservatories in the nation — displaying thousands of plant species in a tropical paradise in its 6 greenhouses and 2 exhibition halls. The largest greenhouse, (the Palm House) is 65 ft high and 90 ft wide and boasts more than 70 lush palms and other warm-weather plants from around the world. The Desert House, holds one of the region's most vast collections of cacti and succulents, while the Aroid House features popular indoor houseplants, uniquely displayed. The Show House — to name just one more, is the site of many spectacular flower shows every year! Most of the plants displayed at this show are grown at the Conservatory.
The Garfield Park Conservatory also offers family-friendly programs weekly that allow little ones to dig in the soil, listen to story time, or even plant! In addition to their permanent display houses featuring gorgeous landscape architecture, they host a variety of exhibits and installations from Chicago-based artists, community members, and Conservatory staff. Have some cash on hand, as donations are certainly encouraged at the door.
Official Website: Garfield Park Conservatory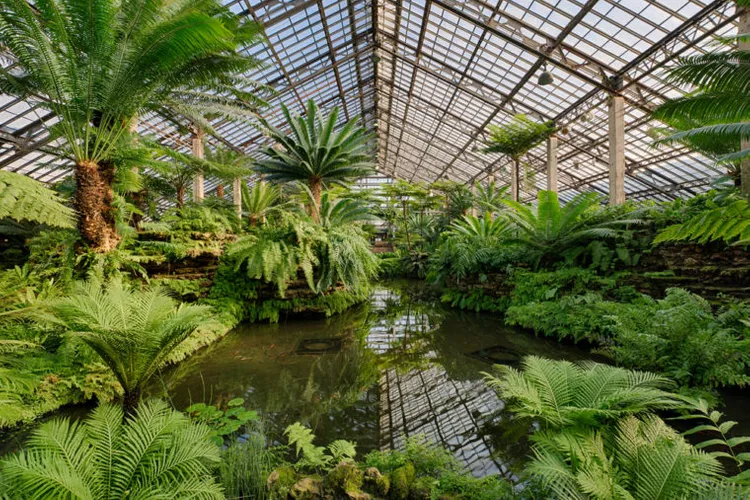 19. LEGOLAND Discovery Center
Take the entire family to this massive indoor LEGO wonderland! Designed for family fun, LEGOLAND features 2 rides, 10 LEGO build & play zones, a 4D cinema, and so much more! Its exciting and interactive exhibits bring your children's favorite toys to life.
Kids will enjoy MINILAND, the interactive LEGO world build just for them! Attractions are geared specifically toward younger children, although older kids and teens will certainly enjoy them too! Let's be honest — adults (big kids) will enjoy themselves to boot! Check out their website for a full list of exhibits and upcoming events.
Official Website: LEGOLAND Discovery Center, Chicago
18. Millennium Park
No doubt you have seen or heard of 'The Bean' as it is affectionately called by locals. Its real name is 'Cloud Gate', and is a 3-story steel sculpture that is a very famous landmark in Chicago, found in the 25-acre Millennium Park located in the Loop. Wow your kids with its spectacular reflection of the Chicago skyline — perfect for a family photo opp.
Millennium Park is one of Illinois' most popular attractions and, in addition to 'The Bean', it boasts the gorgeous 3.5 acre Lurie Garden, the Crown Fountain, and an outdoor pavilion designed by Frank Gehry that hosts live music and movies! Don't miss visiting Millennium Park with your family on your next trip to Chicago!
Official Website: Millennium Park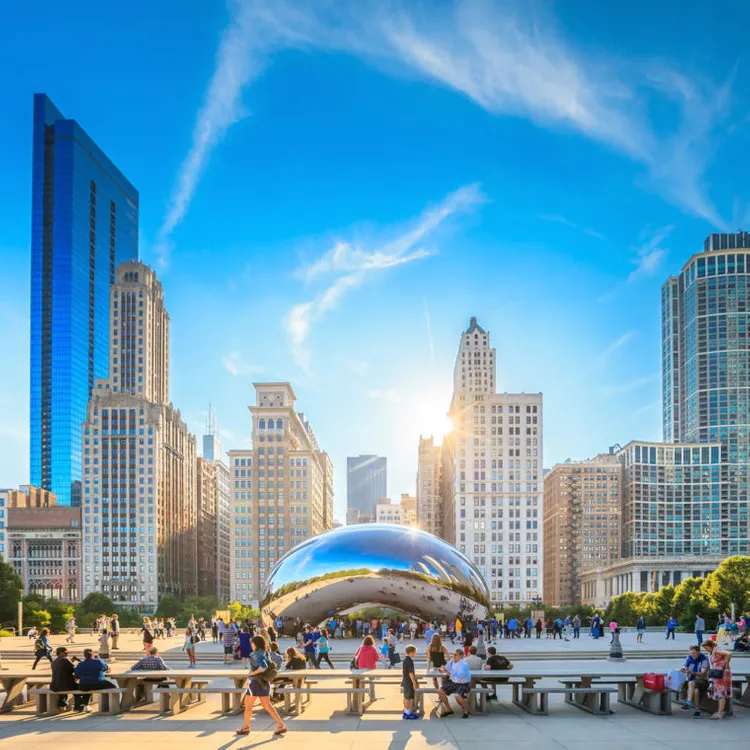 17. Peggy Notebaert Nature Museum
Another family friendly attraction while visiting Chicago is the Peggy Notebaert Nature Museum. This Lincoln Park museum uses hands-on exhibits to explore Illinois ecology and natural history. Kids can splash along while learning about rivers and their wildlife. Children can reverse the flow of the river, turn the river into a lake, build their own dam and even control a water turbine.
It features many more exhibits such as: The Bird House — with an array of gorgeous exotic birds, The Judy Istock Butterfly Haven — an internationally renowned 2,700 sq ft greenhouse home to more than 1,000 butterflies (40 species), and Nature Trails — which is nearly ⅓ mile in length, where little ones can explore the surrounding nature even in the urban environment — to name just a few. Visit their website for a calendar of upcoming interactive and educational events and programs for families.
Official Website: Peggy Notebaert Nature Museum
16. The Art Institute of Chicago
If you want to share world class art with your little ones, look no further than the Art Institute of Chicago. With free admission for kids under 14 years of age, the Art Institute is a prefect place for your next family outing!
For a family-centric mini tour or self-guided tour, visit the Ryan Learning Center located on the 1st level of the Modern Wing. Or head to the Vitale Family Room for puzzles, books and colorful blocks! The Art Institute offers plenty of family-friendly art-making activities and games, and is the perfect spot for some art history education, and would be a perfect rainy day activity for the entire family!
Official Website: The Art Institute of Chicago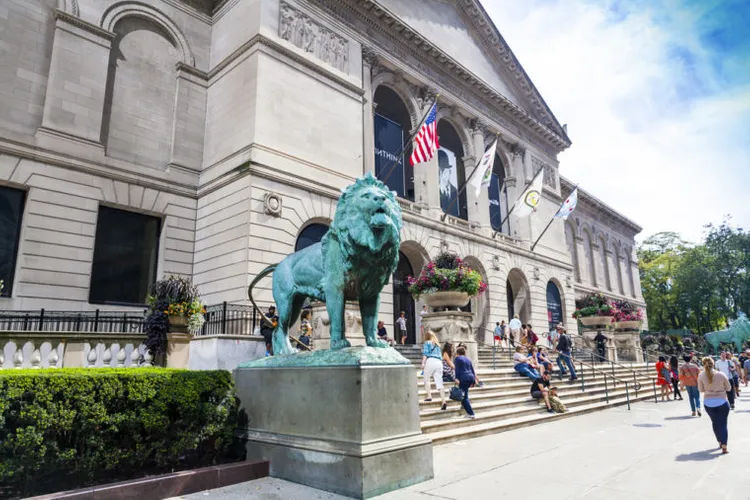 15. Field Museum
With 4.6 billion years of history inside its walls, the Field Museum is a place where you and your family can travel around the world and back in time seeing real mummies, the largest, best-preserved and most complete T-rex on display, watch a rotating schedule of 3D movies or partake in a myriad of hands-on activities in the Crown Family Play Lab – all under one roof!
The Field Museum also features three fossil preparation labs. Its McDonald's Prep Lab is found adjacent to the Evolving Planet on the museum's second floor and is fully viewable to the public! Families can look on at the research and preservation efforts of the staff and skilled volunteers. Check out their website's 'Programs for Families', for a full list of the offerings available for visitors of various age groups.
Official Website: Field Museum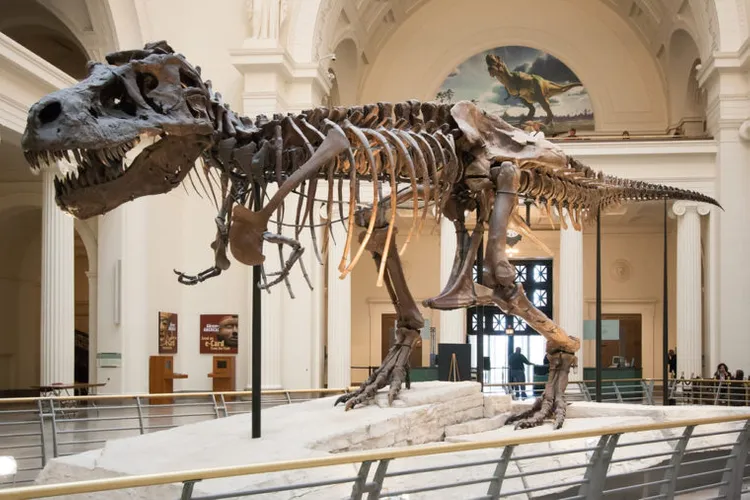 14. Harold Washington Library
Another great rainy day activity would be to visit the main branch of the Chicago Public Library. The Harold Washington Library is a postmodern building that boasts an entire 2nd floor filled with children's books, games, hands-on activities and multimedia tools! Perfect for when inclement weather strikes, you can escape to the 9th floor to view its gorgeous winter garden with stunning glass ceilings.
Appreciate visual arts on the Library's monthly art tours — showing off original art pieces on display throughout the building made by over 50 local and internationally known artists or get creative on the 3rd floor and check out the award-winning Maker Lab that offers free workshops, open lab hours and drop-in demonstrations. You can even research your family history! Most of their genealogy databases are available to CPL cardholders on any computer, but the very popular Ancestry Library Edition is only available on CPL desktop computers. They even offer genealogy classes, so check out their events calendar if this interests you and your family!
Official Website: Harold Washington Library

13. Shedd Aquarium
Home to more than 32,500 animals, representing 1,500 species, the Shedd Aquarium is another one of Chicago's attractions perfect for some family fun! This Beaux-Arts building is situated on Lake Michigan. Kids will have a blast exploring one of the world's largest indoor aquariums which features colorful coral (and fish) in its Wild Reef exhibit, Amazon river tanks in its Amazon Rising exhibit, and beluga whales, dolphins and sea otters in the Polar Play Zone exhibit — to name just a few.
If you want to make the most of your visit, plan your visit around some of their special experiences that will surely make the day unforgettable for your kiddos. Visitors can dip their hands in and discover unique textures of stingrays, sea stars and sturgeons, be immersed in a 4-D visual multi-sensory experience, and participate in Animal Chats — where you can attend dive sessions or hear from Shedd experts about the various animals living at Shedd! Also be sure to take a look at the everyday life of these animals by attending aquatic presentations to see how beluga whales, sea lions and dolphins are cared for everyday! Check out their website for a full list of experiences and exhibits you can visit while at the Shedd Aquarium!
Official Website: Shedd Aquarium
12. Willis Tower Deck
Although you won't catch me on its 'Ledge' — a glass box that extends 4.3 ft out from the building giving a birds-eye view of the streets 1,353 feet below — those brave and fearless kids of yours might get an absolute kick out of this experience! The Ledge transforms how visitors experience Chicago — offering a spectacular view of the Chicago skyline and surrounding suburbs – 50 miles and four states to be more specific!
The Iconic skyscraper was designed by architects Bruce Graham and Fazlur Khan, and was the tallest building for nearly 30 years. Today, it sits at the eight-tallest building in the world but remains the tallest building in the Western Hemisphere, standing at 1,450 ft and 110 stories tall! Visit the observational deck for a tour and a brief history of Chicago and its buildings architecture!
Official Website: Willis Tower Deck
11. 360 Chicago – John Hancock Building
An alternative option to the Willis Tower Skydeck is the 360 Chicago Observation Deck. Located on North Michigan Avenue, this tower stands 1000 ft above the famed Magnificent Mile in the Iconic John Hancock Building. Its observation deck is located on the 94th floor and offers spectacular 360 degree views of the city skyline and Lake Michigan.
The observation deck is also home to TILT – Chicago's highest thrill ride! It is an enclosed moving platform that as its name implies, tilts you out over Michigan Avenue from the 94th floor! No thank-you! But again, your fearless little ones might get a kick out of it! Be sure to inquire about the 360 Skyline tours and the 360 Sky Art programs (that encourage painters and illustrators to bring their easels and canvases to capture the views). Also ask about the 360 Happy Hour (for parents) put on by Revolution Brewing, 360 Trivia — which runs every Friday from March through June, 360 Sky Yoga — welcoming all yoga enthusiasts as well as 360 Sunday Funday — which offers free TILT for kids from 9 am – 4 pm.
Official Website: 360 Chicago
10. Famous Tastes of Chicago Food Tour
Are you a family full of foodies? If so, you will love this Chicago food tour! Which food do you think is more classically Chicago: deep-dish pizza, hot dogs, hot Italian beef? You and your family can form your own opinions on this family-friendly food tour! You will taste Pequod's ultra-cheesy pizza, the traditional sandwich at Al's Italian Beef, German fare at the Berghoff, and other well-known eats!
Be sure to save your appetite and come hungry for this one! There will be five or six tastings for you to sample, so you will be quite satisfied and filled by the end of this tour! If the way to your family's happiness is through your stomachs — this is the perfect tour for you all to enjoy!
Check Tour Availability: Famous Tastes of Chicago Food Tour
9. Alder Planetarium
Said to be one of the prettiest planetariums in the country is Chicago's Alder Planetarium. Since it opened in 1930, it has been exposing its visitors to the sky. Visitors can see the moon through an aperture telescope, watch sky shows, or even engage in some pretend-play as space explorers in the hands-on Planet Explorer exhibition — its most immersive hands-on exhibition. Junior space explorers can climb, crawl, play and learn about what it takes to be a part of a mission to outer space!
There is so much to learn not matter your age! Another neat exhibit to attend is the Community Design Lab. It is a flexible workshop where you and the kids can roll up your sleeves, test your ideas and do some creative problem solving. You will learn more than just science — you will become the principal investigator in your very own scientific research! How fun! Another must-visit destination on your family trip to Chicago.
Official Website: Alder Planetarium
8. Museum of Science & Industry, Chicago
The Museum of Science & Industry is one of the world's largest science museums and is home to 35,000 artifacts and boasts 14 acres of exhibits! It could take days to see everything as it is filled with exciting and interactive exhibits, fun hands-on activities, films — an absolute educational haven for kids (and adults) of all ages! Be sure to check out the live 40 ft replicated tornado, huge train exhibit, recreated coal mine, and intricate fairy castle!
It also has a real German submarine dating from World War II, the real Apollo 8 spacecraft, a 727 aircraft, and a fully functional eco-friendly home, a VR Spacewalk, and so much more! This science museum is an ideal attraction for your curious little kiddos. It was also rated as one of the top 25 museums in the entire United States by a Trip Advisor poll. Print off a museum map and plot your day to squeeze in the most fun and learning as possible!
Official Website: Museum of Science & Industry
7. Lincoln Park Zoo & Rides
The Lincoln Park Zoo is a world filled with wildlife located within lush green park just minutes north of Chicago. Something very important to note is that it is absolutely FREE to enter! It is the smaller of the two urban zoos, nestled in the heart of one of Chicago's most popular parks. Its accessibility is what makes this park such a popular attraction for families!
Children can hop on the Lionel Train Adventure ride, or the Endangered Species Carousel that features 48 artisan-crafted wooden animals and two chariots. The whole family can experience the zoo from the inside with penguins waddling right at your feet during Penguin Encounters (offered from April-October). Lastly you can all enjoy the Sea Explorer 5-D experience – an exciting dive in a high-tech virtual submarine. You can choose your adventure: Polar Dive or Deep Sea Dive, and test out your sea legs as the motion floor simulates a true submarine experience!
Official Website: Lincoln Park Zoo
6. Brookfield Zoo
The Brookfield Zoo is Chicago's largest zoo, with some of the world's most charming and fascinating creatures! This 216 acre natural park is filled with a wide variety of plants, animals, and has one of the largest hand-carved wooden carousels in the country! Its carousel features 72 animals and three stationary animal chariots!
Hop on the Motor Safari tram and take a narrated tour of the entire zoo. You are welcome to hop on any of four stations, and your ticket entitles you to ride all day. At the Hamill Family Play Zoo station, children can have fun touching, exploring, building and playing as they connect with nature. They can play zoo keeper, dress up like a lemur or even partake in some arts and crafts! Learn about dolphins at the Dolphins in Action exhibit, or visit the 3-acre Hamill Family Wild Encounters exhibit which features unforgettable hands-on experiences – letting children touch and feed animals, and see various wild animals like red pandas, llamas, alpacas, wallabies and even reindeer, too!
Official Website: Brookfield Zoo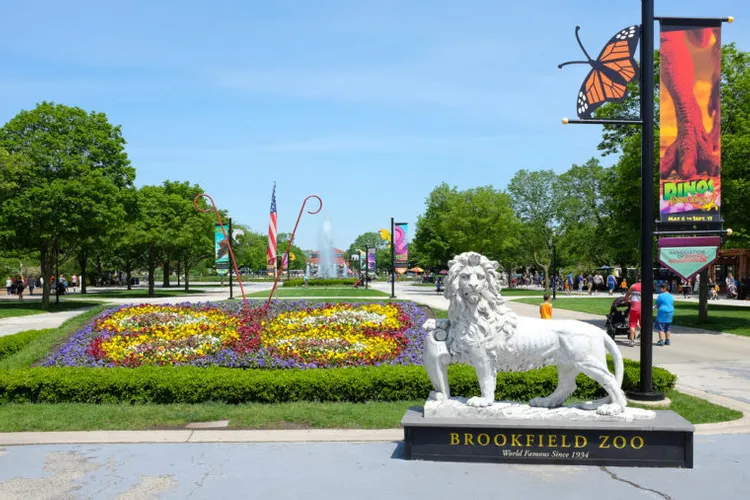 5. Chicago Architecture River Cruise
There is no better way to capture the sites of Chicago's beautiful architecture than on a winding cruise down the Chicago River. The entire family can board this 75-minute scenic cruise at the Navy Pier, then sets off to see more than 40 landmarks such as the John Hancock Center, Willis Tower and the old Post Office Building.
An expert guide will provide you with the backstory of the world-famous design firms and various architectural styles you will see as you cruise by. Even if your little one gets a bit bored listening to all of the architectural history, the boat itself is guaranteed to please and provide enough entertainment on its own.
Check Tour Availability: Chicago Architecture River Cruise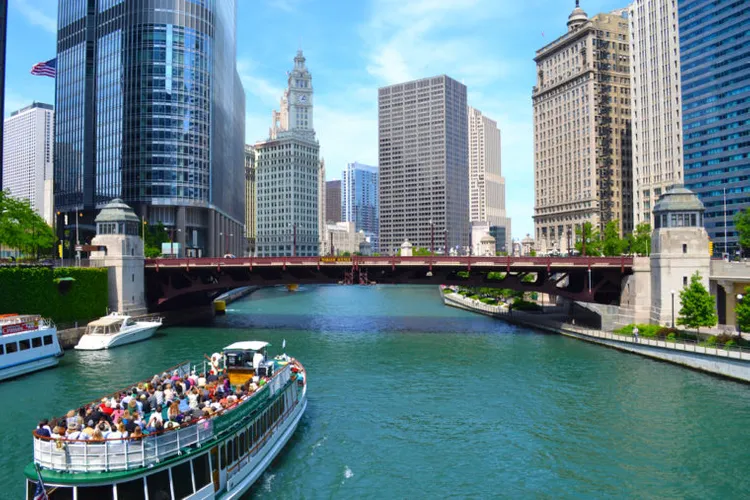 4. Chicago Underground Donut Tour
Burn off the calories you are about to consume as you travel the city of Chicago on this underground donut tour! The tour starts at 9 am at Firecakes Donuts at 9 am — where you will meet your fellow donut-lovers! From there you will embark on your tour — visiting the city's best doughnut shops.
Glazed, sprinkled, old fashioned, or chocolate — there is a wide variety of doughnuts on the menu to try! Pack a thermos of milk for the kids (and coffee for the adults) — to wash them all down! This tour is perfect for squeezing in on even your most busy days since it starts early. This will surely be a Chicago tour that the kids can get behind with no complaints!
Check Tour Availability: Chicago Underground Donut Tour
3. Chicago Sports Tour
If you and your family are sports fanatics, the Chicago Sports Tour might be the perfect activity for you all to enjoy! Whether it's baseball, basketball, hockey or football — this tour covers it all! You'll visit this historic Wrigley Field – built in 1914, the United Center – home of the Chicago Bulls and Blackhawks, plus stop at Soldier Field and the US Cellular ballpark. You can even visit the famous bronze statue of Michael Jordan!
The tour ends at the Harry Caray's Water Tower with admission to the Chicago Sports Museum, where you will be able to spend the rest of your afternoon exploring with your little avid sports enthusiasts! The tour does not include admission to any of the parks but you should definitely check out the sports team schedules and see if there is a game that you might enjoy attending!
Check Tour Availability: Chicago Sports Tour
2. Self-Guided Chicago Scavenger Hunt
If you and your family aren't fans of stuffy guided tours, a self-guided scavenger hunt might be just what you are looking for! Simply, purchase a launch code for the self-guided scavenger hunt that you can follow on your smartphone. There will be 15 clues that will take you to various Chicago landmarks, while providing you all with information about the city.
This could be a great bonding experience as you learn to work together to solve the clues. It would be a great memorable family experience — snap plenty of photos along the way! Once you complete each challenge, you can see how your family stacks up against the competition on the game's leader board (for those who are a bit competitive). Such an inexpensive and fun alternative to the average guided tour of the city!
Check Tour Availability: Self-Guided Chicago Scavenger Hunt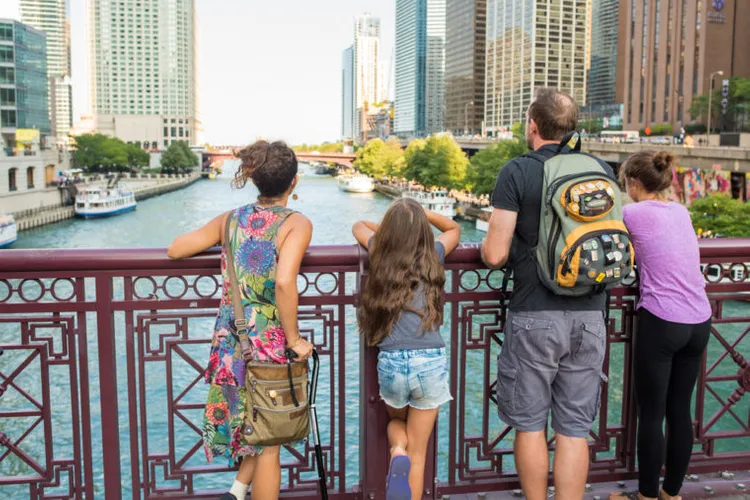 1. Get a CHICAGO GO CARD!
Start off by visiting www.smartdestinations.com and pick up a Chicago Go Card! I would highly encourage to take advantage of the savings this card provides. You can choose from dozens of Chicago's top attractions and save up to 55% combined admission versus if you were to pay at the gate. You can even build your own pass and save 25% off!
The options are endless! Your visit to Chicago is guaranteed to be jam-packed with fun and learning! So when you are planning your visit to the windy city, I hope this list will help when you build your families itinerary! This list of popular Chicago attractions could go on — the DuSable Museum of African American History, the Mantu Dance Theater of Chicago, the National Museum of Mexican Art, the Illinois Holocaust Museum and Education Center, and the Chicago Children's Theater could be other interesting places to visit, and could be excellent resources for research assignments and projects of school aged children! The Escape Game Chicago also captured my interest, and could be another super fun family activity for those with slightly older children! This is also an option available through the Chicago Go Card. Happy Planning!