Austin, Fort Worth, Houston – these are typically the places that come to mind when people think of where to visit in Texas. While these places are absolutely beautiful in their own right, the city of Dallas also deserves to be on your bucket list, just as much as anywhere else in Texas!
Dallas has plenty of diverse museums, attractions, and things to do, in fact, you'll likely find it hard to narrow down what to do with your family when visiting Dallas! To give your family's vacation a starting point, below are 12 fun things to do in Dallas with your kiddos!
1. Perot Museum of Nature and Science
There's no better way to introduce your children to the wonders of the world than through the Perot Museum of Nature and Science. With 11 unique exhibits showcasing the wonders of space, weather, robots, sports, and prehistoric times, there's something for kids of all ages (including parents).
Popular activities include constructing model skyscrapers, building remote-control cars, watching tornadoes form, experiencing earthquakes, watching 3D films, and even racing a virtual Tyrannosaurus rex! There's also a fun park located just outside the museum in case you get tired of being inside on a beautiful day.
2. Dallas Zoo
Thousands of animals populate the Dallas Zoo which is a far cry from its humble beginnings in 1888. Back then the zoo was only home to two deer and two mountain lions. It has since grown to become Texas's largest Zoo. Spanning 106 acres, kids can enjoy exhibits like Giants of the Savanna (featuring giraffes, lions, warthogs, zebras, and elephants), Simmons Hippo Outpost (a 120,000-gallon pool and huge underwater viewing window), Koala Walkabout (the only koalas in Texas), and Lacerte Family Children's Zoo (featuring birds the kids can feed and farm animals they can pet).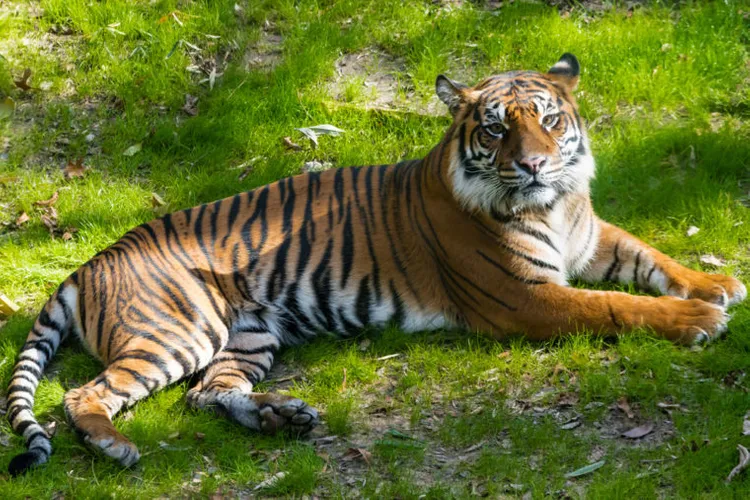 3. Heritage Farmstead Museum
Explore what Blackland Prairie life was like in Texas during the late 19th/early 20th century at the Heritage Farmstead Museum. With 10,000 objects and archival materials, revolving exhibits showcasing day-to-day life during that time, and plenty of interactive activities for people of all ages, this museum is a great way to take a break from the hustle and bustle of modern Texas and soak in a simpler time.
4. Dallas Arboretum and Botanical Garden
Grab a snack, layer on the sunscreen, and take a stroll through the 66 acres of beautiful gardens that make up the Dallas Arboretum and Botanical Gardens. Aside from beautiful views, the garden also features more than 150 kid-friendly activities inside of its new eight-acre Children's Adventure Garden, including storytimes, science labs, and crafts. You can even camp out overnight at the Exploration center and go on night hikes!
5. Dallas World Aquarium
If you've had enough of outside, hop over to the Dallas World Aquarium. Along with a complementary field guide, you can experience a rain forest filled with monkeys, toucans, crocodiles, a river with manatees, turtles, and other freshwater fish, as well as a saltwater aquarium with crabs and sea dragons. In addition to all that, you and your kids can walk through, a lagoon with penguins, a humongous "tree of life", and view a cenote display filled with sharks.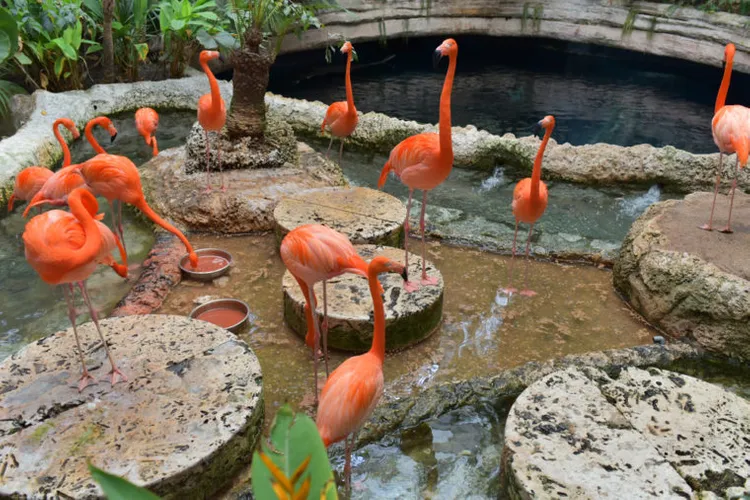 6. Six Flags Over Texas
Dallas is home to one of Texas's two largest theme parks, Six Flags Over Texas. The Six Flags experience isn't exclusive to Dallas, but if you've never experienced the park's thrilling rides and roller coasters, it's absolutely worth checking. Plus, while there are plenty of kid-friendly rides and attractions, parents can sneak in their own enjoyment by checking out some of the park's many stomach-turning coasters. You know what they say – everything's bigger in Texas!
7. LEGOLAND Discovery Center
If Six Flags sounds too intimidating or waiting in lines isn't your thing, check out LEGOLAND Discovery Center instead. As you might expect from its name, it's an indoor entertainment center packed with 12 family attractions, activities, rides, exhibits, all themed around LEGO.
To keep your young ones happy for hours, the Discovery Center offers a 4D cinema, Kingdom Quest laser ride, Merlin's Apprentice, LEGO City: Forest Pursuit Driving School, all of Dallas/Fort Worth's top attractions made from LEGO, and even obstacle course challenges in the new LEGO Ninjago City Adventure.
8. Crayola Experience
Along the same lines as the LEGOLAND discovery center, the Crayola Experience offers an indoor playground filled with Crayola-inspired color and fun. Pencils, crayons, and markers in hand, kids and parents alike can explore art, technology, and express their creativity in over a dozen, hand-on activities.
9. The State Fair of Texas
If you're lucky enough to be visiting Dallas during the 24 days after the last Friday of September, then swing by the over-a-century-old State Fair of Texas. A perfect end (or beginning) to the day, you can indulge with your family in all the delicious food Texas has to offer (much of it beautifully fried). Before heading out, be sure to snap a picture with Big Tex, the infamous statue overlooking the fair.
10. Dreamscape Immersive
It can be hard to pull yourself inside on a beautiful day in Texas, but the Dreamscape Immersive is absolutely worth it. The perfect cross between cinema and theme park, the Dreamscape Immersive gives you and your family the ability to be heroes in your own virtual, fully sensory, 3D world. With the help of body-mapping and real-time motion capture technology, you can choose adventures ranging from an Indiana-Jones-style adventure, to a sci-fi themed wildlife refuge in space, to an underwater rescue mission to help reunite a family of whales. The Dreamscape Immersive is without a doubt one of the most unique experiences Dallas has to offer and a must-do for families (open to children 10 years and older).
11. National Videogame Museum
It might seem-counterintuitive to pull your kids away from video games for a family vacation and then take them to a videogame museum, but the National Videogame Museum (NVM) is actually a blast for kids and parents alike. For kids, there isn't much explaining to do here – it's a museum filled with video games, including an arcade with playable games like Donkey Kong and Space Invaders. For parents, the museum's collection of video game memorabilia, like the world's largest working Pong game and interactive 80's-style replica bedroom and living room setup for TV gaming, makes the museum a nostalgic blast from the past.
12. Dallas Children's Theater
Ranked as one of the top five theaters in the nation by Time, the Dallas Children's Theater (DCT) offers wide-ranging performances with an emphasis on kindness, including puppetry, circus, and classics like Beauty and the Beast. What's not to like? Plus, they even host sensory-friendly and sign language interpretation showings to accommodate all families and needs. Performances are suitable for kids three years and older and take place on Friday evenings, as well as Saturday and Sunday afternoons.